THE JOHN HIGLEY PRIZE
The Australian and New Zealand Studies Association of North America has established an annual Prize for the best paper presented by a graduate student at its Annual Conference. The Award is named in honor of John Higley, Emeritus Professor at the University of Texas at Austin, for his many contributions to Australian and New Zealand Studies. The winner will receive prize money. Professor Higley taught in the Department of Sociology at UT-Austin from 1969 through 1974 before joining the Research School for Social Science at the Australian National University as a Fellow in Sociology. During that time, he led a major research project on Elites in Australia, that resulted in a book. In 1984, Professor Higley returned to Austin, where he worked with Dr. Desley Deacon to establish the Edward A. Clark Center for Australian and New Zealand Studies. The Center was launched in 1988. Professor Higley served as its Director for 24 years, and held the Jack S. Blanton Chair in Australian Studies until his retirement in 2012. He advanced Australian and New Zealand Studies through his research on subjects that included immigration and trade policies as well as funding research by UT faculty and graduate students across a wide range of disciplines. A founding member of ANZSANA, as its president Professor Higley hosted two of the Association's annual meetings at UT-Austin.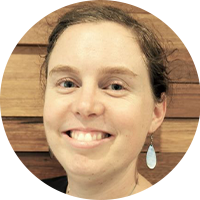 Anna Kent

2020
"Scholarships as Signposts: Australian Government Scholarships to the Pacific 2000-2010"

Anna Kent is a PhD student at Deakin University in the School of Humanities and Social Sciences, researching the history of Australian government education aid to the Pacific. Her research interests include international education, international development and the intersections between foreign policy, international education and international development.
Matthew Birchall

2019
"History, Sovereignty, Capital: Company Colonisation in South Australia and New Zealand"

Matthew Birchall is a Smuts Scholar at Jesus College, University of Cambridge, where he is working towards a PhD in History under the supervision of Dr. Duncan Bell. His research concerns the suite of British colonisation companies that flourished in the wake of the Napoleonic Wars, among them the Canada Company, the South Australian Company and the New Zealand Company. He is particularly interested in assessing these companies in light of the global history of capitalism.